Jun 20 2012
The Strand is quickly becoming a hot spot for some of the top stand up comics in the country.  The theatre comfortably seats 369 people in a smoke free environment which you don't always get at the comedy clubs.  Admission varies but is usually $15-$25 and we have no 2 drink minimum like the clubs do.  We do however offer a full bar for those wanting to partake of adult beverages as well as soft drinks.  The doors open at 7 and the shows start at 8.
The Strand is a great value for those looking for a night of entertainment. For those wanting to make a night of it we have several restaurants and bars within  walking distance of the theatre.  Parking is also free everywhere in the downtown area.
For those living locally tickets are alway available at Mickey's-T-Mart which is open 24/365.  They are also available at the Stand box office during any event.   They are always available online as well at BrownPaperTickets.com.  A small convenience fee applies to online orders.
Take a look at our line up and come out for a night of laughs. And bring your friends.
Strand Theatre – Shelbyville, Indiana
August 16, 2014
8:00pm
$20 Advance / $25 Door
Available locally anytime at Mickey's T Mart or the Strand Theatre during any show.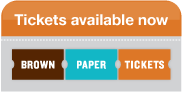 At the young age of 15, Gilbert Gottfried began doing stand-up at open mike nights in New York City and after a few short years, became known around town as "The Comedian's Comedian." After spending several years mastering the art of stand-up comedy, producers of the legendary NBC late night comedy show "Saturday Night Live" became aware of Gottfried and, in 1980, hired him as a cast member. It wasn't until a few years later when his true notoriety would begin when MTV hired him for a series of improvised and hilarious promos for the newly formed channel. This led to several television appearances on "The Cosby Show" and "Late Night with David Letterman."
Gottfried's work in television soon led to roles in film. Most notable was his improvised scene as business manager Sidney Bernstein in the hit sequel "Beverly Hills Cop II," for which the New York Daily News said, "Gilbert Gottfried steals the picture with a single scene." Aside from his glowing reputation in comedy clubs, Gottfried began to gain a reputation as the king of quirky roles in both movies and television. He appeared in such movies as "Problem Child," "Problem Child II," "Look Who's Talking II" and "The Adventures of Ford Fairlane." He was also the host of the very popular late night movie series "USA Up All Night."
After his stellar performance as the wise cracking parrot, IAGO, in the Disney classic "Aladdin," Gottfried became one of the most recognizable voiceover talents, lending his voice to several commercials, cartoons and movies, including the frustrated duck in the AFLAC Insurance commercials. Gottfried also is the voice of DIGIT in the long running PBS Series "Cyberchase," can be heard on the Comedy Central series, "The Annoying Orange", and as the voice of the horse on "Family Guy."
Gottfried appeared on the ABC reality series "Celebrity Wife Swap," swapping with Alan Thicke, numerous Comedy Central Roasts and the Comedy Central series, "The Burn with Jeff Ross." Gottfried's hilarious viral video reading of "Fifty Shades of Grey" (College Humor) received over 4 million views on YouTube. Gilbert is a frequent guest on "The Tonight Show with Jay Leno" and "The Howard Stern Show." In addition, has had a recurring role on "Law and Order" SVU as TARU tech Leo Gerber.
Gottfried appeared in the hit comedy documentary "The Aristocrats," with Entertainment Weekly saying that "out of the 101 comedians who appear on screen, no one is funnier – or more disgusting than Gilbert Gottfried." Gottfried, a classic movie lover, was a guest Programmer on TCM. He mock-complained to TCM host Robert Osborne that choosing only four films out of all those available was "the worst homework assignment ever!"
"Gilbert Gottfried Dirty Jokes" was released on both DVD and CD, featuring 50 non-stop minutes of Gottfried telling the funniest and filthiest jokes ever. The show was filmed live at the Gotham Comedy Club in New York City. Also featured on the DVD are some of the funniest bonus features ever, including wild stories, indignant ranting and celebrity impressions.
Rubber Balls and Liquor is Gilbert Gottfried's hilarious first-ever book. Part memoir, part twisted social commentary, and part scratches on the bathroom wall. With this scathingly funny book of rants and musings, Gottfried sullies an entirely new medium with his dysfunctional worldview.
As a famed comics comic, Gottfried puts aside political correctness for his live performance and fires an onslaught of jokes that know no boundaries.
STEPHEN KING ON GILBERT GOTTFRIED "More than a national treasure, he's a secret weapon. If we had had Gilbert Gottfried in World War II, Hitler would have given up in 1942."
Saturday October 18th
8pm
$20 Advance
$25 At the door.
Available locally anytime at Mickey's T Mart or the Strand Theatre during any show.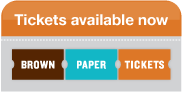 Barking dogs, squishing soggy sneakers, Jets roaring, spine tingling scratches from a chalkboard, radio noises, guitars screaming, cell phones, and so much more! Noises, every noise you can imagine but is it real or the vocal cords of Michael Winslow? He spent more time in the principal's office than in class.
Michael was born September 6, 1958 to Robert and Verdie Winslow, on Fairchild Air force Base with never a dull moment. The youngest of six brothers. His mom tells stories about when he was young he would imitate the airplanes, jet engines, basically anything that made a noise he copied with sounds that came out of his mouth. "Growing up in the Air Force Base made it difficult to have friends, so I created imaginary friends, dogs, cats, trucks, anything that would keep me occupied for the moment" says Michael.
After graduated High School and a short-lived college, he had his first professional performance at a club/theater in Boulder, Colorado named Tulagi's. This was very exciting for him because Jimi Hendrix, The Doors, Tommy Bolin and other famous bands played there (By the way Michael does an incredible imitation on Hendrix's guitar playing).
He opened and act for a group called "Nova" and Italian Rock Fusion Band, He heard through the grapevine that this group were fans of Jimi Hendrix, so why not portray him? He had lots of props including his mother's Afro wig. He was so nervous, but the audience was flabbergasted with his rendition of "Purple Haze". The ovation and the applause from the audience was overwhelming. From that moment on he knew his calling. He wanted to be an entertainer.
Mr. Michael packed his bags and hitchhiked to Venice Beach where he would be homeless for a short time….He Auditioned for the "Gong Show" hosted by the infamous Chuck Barris and he won a whoping $516.32 that finally got him out of homelessness and allowed him to by a vehicle, that took him to Los Angeles to all the local comedy clubs. At this point in time, Bud Friedman, believed in him and featured in him in the famous EVENING AT THE IMPROV (which we all known now as the Comedy Improve Clubs).
Until 1984 when he finally got his BIG CHANCE. Director Hugh Wilson and producer Paul Manslanski came to see him perform at Long Beach Theater where he was opening for the incomparable Count Basie & his Orquestra. Needless to say, Wilson and Manslanski were blown away! They immediately wrote him into the script of the unforgettable "Police Academy I through VII" As soon as this movie came out and it became an instant success so did Michael! His celebrity status was in place. He then went to play a part in Mel Brooks "Spaceballs". This film helped in furthering his spotlight as a unique comedian. A man with a special talent that made "families" laugh. Michael was also heard, but not seen, when he gave the voice to Stripe, the evil little creature, in another Hit Movie "Gremlins".
He also did voice-overs for Disney and Universal Studios in such rides as "Back to the Future and Terminator" Currently you can also hear him in the Television Hits "Robot Chicken" and "Family Guy" You can't miss him on those great "Geico" commercials. And in the spring of 2008 he will grace the red carpet premiere of National Lampoon's Robo Doc.
Michael, a master of vocal gymnastics, can imitate over 1000 sound effects using his voice alone. Whether he is recreating the frenzy of Jimi Hendrix playing the guitar, or the roar of a jet plane, his talent is truly remarkable and his versatility admirable and enjoyable for all ages!
Comments Off