Jan 24 2013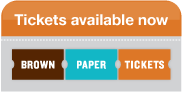 The Indianapolis Jazz Orchestra presents                                           
SWING, SWING SWING
FEATURING vocalists Lydia McAdams & Rick Vale
Friday, May 17, 2013, 8:00 p.m.
The Strand Theatre
215 S Harrison St  Shelbyville, IN 46176
$15 per person in advance
For Reservations Call: (317) 979-0535
Tickets are also available locally in Shelbyville at Mickey's T Mart
Join the nationally-recognized Indianapolis Jazz Orchestra, along with vocalists Rick Vale & Lydia McAdams for a spectacular Big Band revue of the greatest instrumental and vocal swing hits of all time, both past and present.
This performance will feature classic music from the golden big band era as performed by well-known orchestras such as Glenn Miller, Tommy Dorsey, Duke Ellington, Buddy Rich, Benny Goodman, Harry James, and Count Basie, just to name a few.  It will additionally feature vocal favorites from famous singers like Frank Sinatra, Peggy Lee, Sammy Davis, Ella Fitzgerald, Bobby Darin, and many more!  This exciting concert will also highlight "modern classics" from more recent swing and big band artists like Brian Setzer, Harry Connick Jr., Natalie Cole, and Michael Buble'.  This show is Swing, Swing, and nothin' but Swing!
The Strand Theatre is a beautiful and historic venue that has been a mainstay of the Shelbyville, Indiana cityscape since 1916. With the exception of the transition period beginning in the spring of 2005, the Strand has been in continuous operation since opening in the spring of 1916.  It is the only surviving "old" theatre in the city limits of Shelbyville.
The Indianapolis Jazz Orchestra is supported by the Jazz Arts Society of Indiana, a non-profit performing arts organization. Please visit our website at: www.indianapolisjazzorchestra.org
Comments Off on Swing Swing Swing-Indianapolis Jazz Orchestra