Aug 06 2014
October 25, 2014
5:00 pm
to
11:59 pm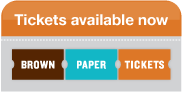 Just $10 in advance, $12 at the door.
Paracon 2014, all things paranormal at the Strand Theatre, downtown Shelbyville, Indiana. Come join in the fun! Several feature paranormal films, ghost-hunting clinics, haunted tours, experts in the field, guest speakers, vendors and more. Featuring Living Dead Paranormal, Cassidy Rae " Dead People See Me," Marilene Isaacs, Monster Quest's and Big Foot Hunter Joedy Cook, and others. Plus, a special showing of his new film by Dan T. Hall,  Asylum, The Lost Footage. Complete schedule can be found on Facebook event page.
Check out the trailers to a few of the  films being shown.
The Haunting Of Fox Hollow Farm
Comments Off